DORD School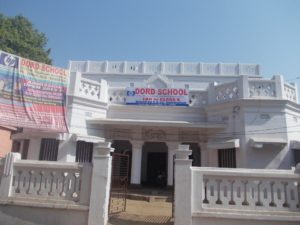 The DORD School was initiated by the special Award Grant funded by Hewlett Packard (HP), The Indian Council for Integral Education (I.C.I.E) and the Education Innovation Fund for India (E.I.F.I). The initial objective was to provide free & quality education to the deprived & poor Muslim girls, but later the DORD management extended free & sponsored education facilities to selected students from other deprived sections too. The sustainability of the initiative has beenassured by other community students,who are paying nominal fees.
The DORD School is located on the golden silicon soil of Daudnagar along the eastern bank of Sonbhdra River. The medium of instructions are in four languages; English, Hindi, Sanskrit & Urdu. In the current session, the total number of students has increased to about 300 out of which 87 are free & sponsored Muslim girls from poor section of society.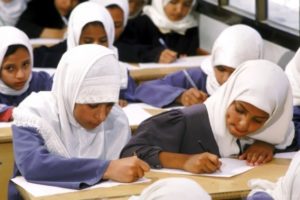 The curriculum followed in junior and senior classes are based on NCERT guidelines, albeit with several innovations which have been introduced after much research and study.Till class V, the curriculum is thematic. The idea behind this is to seamlessly integrate various subjects with a common thread which pertains to practical aspect of life. This gives our students a holistic view and allows them to apply knowledge and correlate various subjects to real-life situations.
From Class VI onwards, formal subjects are introduced like Physics, Chemistry, Biology, Political Science, etc. Books followed are from NCERT but the methodology of delivery is totally unique which has been developed in consultation with leading experts. Lessons are planned so, that student gets to learn their subjects in a practical manner with lots of projects and activities.From Class IX onwards along with intensive studies career orientation is introduced so that students can decide their future study options.
Our efforts for academic excellence have borne results which are manifested in the consistently excellent results that have been produced by our students at the Board Exams.The entire session for the senior classes is divided into two semesters whereby the CCE (Continuous & Comprehensive Evaluation) is followed. To evaluate students' academic performance, periodic formative tests of Objective /Subjective nature are conducted every Semester. Apart from this there are Semester Exams and Pre-Board Exams for assessing the CBSE level of understanding and application.

OVERVIEW OF THE SCHOOL'S DISTINCTIVE FEATURES
Free or sponsored education by Hewlett Packard and Educational Innovation Funds for  India for poor Muslim girls.
Self-reflection learning method:
Involving a consciousness-based technique to develop the students' cognitive  & behavioral capacity of brain. 
Free Text Books Facilities at Library:
The DORD School offers students the option of obtaining free text books through the School  library facilities.This program is requires an annual library membership and is designed to reduce family burden.
Educational Cluster:
It is an innovation designed to foster team learning. Classes are arranged into clusters of six students. Each cluster will have a designated leader. The cluster leader is responsible for ensuring that every member has grasped the essential points of materials presented by the classroom teacher so that "NO STUDENT WILL BE LEFT BEHIND". This innovation evolves out of THE Plan India's "Learn without fear" initiative.
DORD School offers an annual fellowship to the student with the highest grade point average  and perfect attendance. DORD meritorious fellowship is designed to help counterbalance the  financial burden imposed on indigent families and also acts as an incentive for scholastic.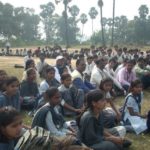 Free Admission to all needy students:
FREE Admission is the highlighting point of our school which attracts the poor students from  minority and other deprived sections of society. Tuition Fees and Text Books is being provided  to all needy students.
Priority to NCERT Books: We took policy decision to use NCERT Books from Standard I to Standard X for maintaining quality and   affordable education.
Free Text Books Facilities at Library:
The DORD School offers students the option of obtaining free text books. This program is being offered through the school library facilities and requires an annual library membership Rs.100/. At the end of the school year students will be required to return their book to the library.
  Transport Facilities: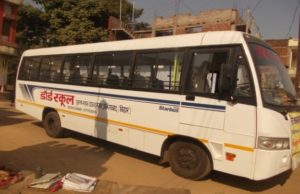 DORD School provides an effective and well-planned transport facility. The fleet of buses and other vehicles confirm to the highest norms of safety and are manned by well-trained drivers and assistants cater to the commuting needs of the students. Transport facility penetration is assured in each loops and corners of Daudnagar town as well the nearby rural areas. Altogether, about 140 students avails the transportation facilities from the school.