DORD Hospital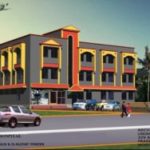 DORD Hospital is a 50 bedded Eye Hospital situated in Daudnagar Sub-divisional Town of Aurangabad district, Bihar. Initially, SIMAVI, Netherlands supported this Hospital wherein patients for eye health care comes from Aurangabad, Arwal, Jehanabad, Rohtas, Bhabhua and Palamu districts of Bihar.In short span of 8 years, hospital reached approx. 1 crore population where there is no quality eye care facilities. Every patient go to either Nepal, northern part of Bihar or Patna for getting eye care services.
Since last a decade,DORD Hospital performed more than 50,000 Cataract and other surgeries and 2 lakhs+ OPD in our base hospital wherein 79% surgeries done free of cost to poor patients with the help of DBCS,Sightsavers,Give India,London Eye Hospital Trust, and HelpAge India.Aravind Eye Hospital Trust and its LAICO, Madurai is supporting technical aspect to DORD Eye Hospital.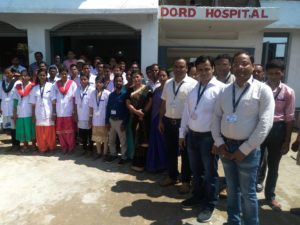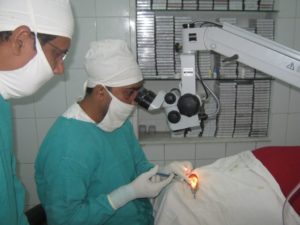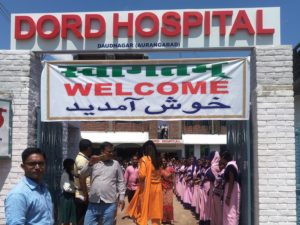 We have 3 Ophthalmologists, 35 professional staff and additionally we manage part time field staff from different projects to organise free camps for marginalized and poor patients. As you know, NITI Aayogh as identified 112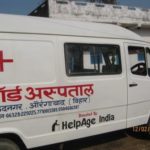 Aspirational Districts in all over India on all social socio para meter. Aurangabad falls under this categories.The achievement versus target rate of the physical performances of cataract surgery is as low as 11.88%. Causes of social blindness of Aurangabad is much higher up to 87% in comparison to that of India & Bihar i.e. 62% & 73.6% respectively. There is a huge gap between the demand and the service delivery. We are striving to minimize the gap but lot more is needed to be done using several resources and avenues.
Last but not the least, we are chasing following shorts of difficulties in handing areas of expertise/experiences:
1. Organisational Development–Capacity Building—Strategic Planning, Governance, Leadership, Management Training
2. Mentoring and upgrading of Hospital system
3. Financial support for Hospital Equipment/Instrument
4. Financial support for Cataract Surgeries
5. Infrastructure expansion